Prestigious
With our prestigious position in the Asian catering market over the past 26 years, we have decided that in response to market demand and the recent changes affected by the pandemic, we will launch ourselves as a Catering Consultant, to offer our services and expertise to our existing clients as well as the public at large.

From small informal gatherings to large social celebrations, Pride of Asia Catering Consultants can provide interesting and unique menus and event plans to fit your style and budget.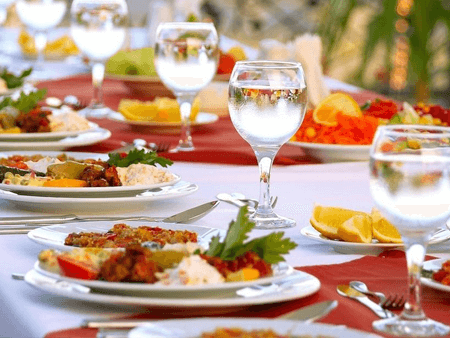 Respect
Founded in 1995, Pride of Asia has always worked to create new standards without compromise. Our longstanding history has meant that we have earned the respect of the community we serve and the wider catering industry we work in. It is very much with this in mind that we intend to maintain and further extend this precious element in our new management approach.
Independent
We have always been operating as an independent organisation, and we shall keep this as a valued part of our consultancy. This means that we will consolidate our resources and experience, to offer our clients a comprehensive range of services.

Most of what we do is custom by client request. We have an extensive and diverse background within our culinary management team and appreciate any opportunity to research and prepare a unique experience for all our customers.

Alongside our own team of experienced and award winning chefs, we can also extend this and offer other chefs, providing a wide range of authentic and fusion cuisines, if and when needed.

Our extensive experience means that we have established relationships with venues all over the country, allowing us to meet a wide range of requirements, ranging from private parties to bigger events such as birthdays, weddings and wedding anniversaries. We are also well experienced in organising charity events and fundraising functions.
Working together
We understand that each and every event should be one to remember and can be a reflection on the host. Being aware of this responsibility, we strive to work in partnership with you right from the beginning. We have a beautiful client meeting room where we can provide consultations and host food tastings. We will take the time with you to discuss your overall objectives for the function, your preferred venue, and create a signature menu with you.

Our team works to create an entire event experience for you and your guests. This means details from linens and glassware to amazing tablescaping and unique platters. We remain with you and offer our assistance and event planning expertise from the reception, all the way through the meals, to the end of the event when it is time to say goodbye and thank guests.
Trust
You provide us with your instructions, and it is our job and responsibility to ensure that we will earn your satisfaction.

To sum up, our independent catering consultancy targets to provide you with a one-stop complete and comprehensive service, allowing you to relax and enjoy your event and relieving you from the stress and worry of planning and carrying out an event.

This is therefore an extension to you to put your trust in us and together, we will work as partners to ensure a highly successful and enjoyable function, one you can truly say you have PRIDE for such a memorable occasion, in choosing PRIDE OF ASIA CATERING CONSULTANTS.
Pride Of Asia. One of our precedence is to give you and your guests the best catering service there is. We take the issue of satisfying our clients very seriously.
Request a Quote